Back number
Development status in August 2023
Buriedbornes2 Development
During the month of August, we were able to concentrate on the development of Buriedbornes 2.
The main gameplay portion of the game was almost completely implemented during August, and we are currently working on balance adjustments and minor functional improvements in preparation for the closed beta test.
Released B100X v2.1.0
Development work was completed during July, but we conducted research and made corrections to resolve technical issues.
The product was released on August 30, 2023.
Release Buriedbornes v3.9.16 for Android
In order to meet the requirements of Google Play, we have released v3.9.16, which raises the target API level to 33.
Development scheduled in September 2023
B100X v2.1.X Development
Several minor updates are scheduled to stabilize v2.1.0 released on August 30.
Three new game modes will be unlocked on 9/6.
Stay tuned!
Buriedbornes2 Development
A short closed beta test is scheduled to begin in late September.
Pre-registration for the Steam version will also be open. (Pre-registration for Android/iOS will be opened at a later date.)
What's New in Buriedbornes2
Continuing from the previous article, we would like to introduce some of the new systems in Buriedbornes2 (BB2).
Jail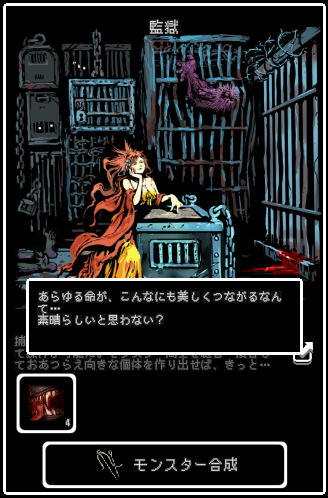 Jail is a monster-collecting content that was popular in previous titles.
Monsters captured during an adventure can be brought back as inventory items.
Monsters brought back home are stored in the Jail, and players can select up to 5 monsters of their choice to synthesize.
The synthesized monsters can then be used in adventures.
Synthesized monsters cannot use equipment, but have superior basic parameters and have unique abilities depending on the monster species used.
Whispering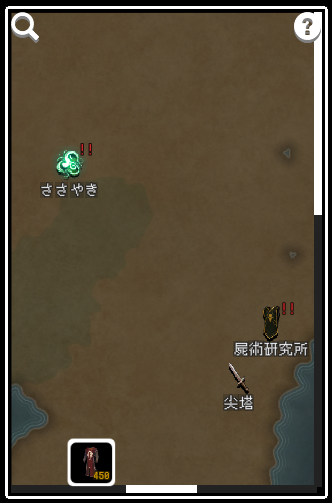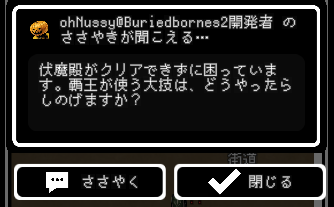 Whispering is a feature that encourages loose communication between players who speak the same language.
During an adventure, players may leave their own whispers.
Whispers left by other players can then be found throughout the adventure and on the world map.
The remains of other players who have recently died may also be found in the adventure or on the world map.
Syndicate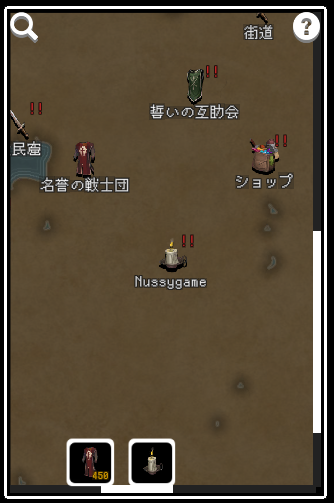 Syndicate is a user group feature that players can create.
Whispers and corpses can be easily shared online among members.
Online functionality through syndicates will be added through content updates.
The Buriedbornes series aims to be a game where every player is free to play at his or her own pace, and we will make adjustments to ensure that syndicate members are not given preferential treatment.
Player Card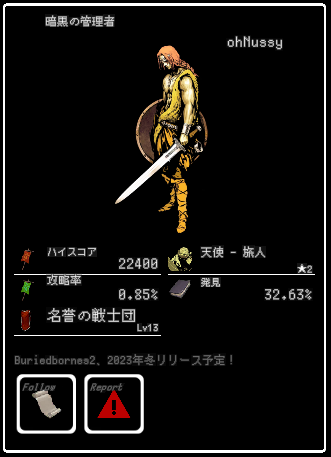 Player cards are cards with player information that can be accessed by syndicates and whispers.
Players will be able to select and edit any title, avatar image, and comment from their Player Card.
Titles are unlocked by achieving various achievements.
Avatars can be selected from the races, jobs, and skins available.
GamePlay (Video)
A video of one actual game has been uploaded to Youtube.
The subtitles explain the changes in gameplay in Buriedbornes2 and what you should consider when building your build.
Please note that this is a development version, so there may be some differences from the production version, such as UI and balance.
---
In next Developer's Letter, we will introduce Buriedbornes2: Union Order, Craft recipe, Buriedpedia, and GamePlay Video for more difficult dungeons.
Also, if you have any other questions about Buriedbornes2, such as "What about this point?" and other points of concern, please feel free to ask us. We will do our best to explain in these and other articles whenever possible.