Thank you for playing Nussygame's games.
After a very long wait, Buriedbornes 2 is now in the final stages of development and we are holding a closed beta to improve the quality of the release.
Steam Product Page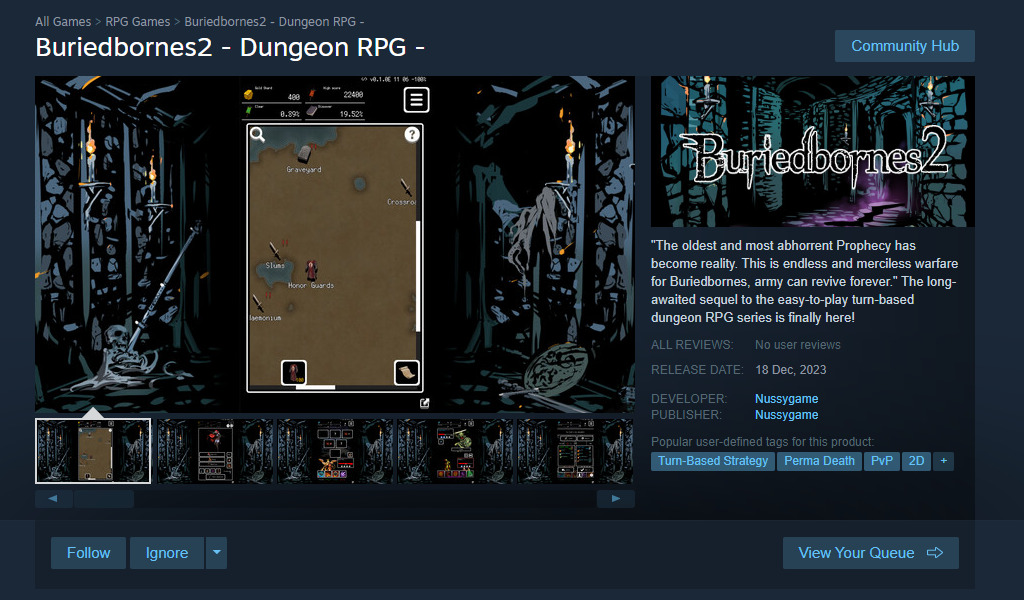 Buriedbornes2 – Dungeon RPG – (Steam)
Prior to the beta test, the Steam version page is now available.
Please register your wish list and follow it.
Scheduled Closed Beta to be Held
A closed beta test will be held in 2 stages prior to release.
Purpose of Beta Test
The purpose of the 1st stage is to check for critical problems and provide feedback on the play feel (response to playing).
The 2nd stage is a phase to test and balance the network functions necessary for release.
How to participate
Closed Beta Test Application Form
Please apply using this form.
Applicants will be selected by lottery as candidates for both the 1st and 2nd stages.
The result of the lottery will be communicated directly to you (via DM to your Discord account).
Scheduled period
Stage1
[JST] 2023/09/30(Sat) 15:00~2023/10/14(Sat) 15:00
Stage2
We will inform you of the scheduled timing of the event again at a later date.
Pre-registration on Android/iOS
We will gradually release the app page and start accepting pre-registrations for Android and iOS, depending on the stage of the review process.
Please wait for a while until it is released to the public.
---
Thank you for your support of Nussygame and the Buriedbornes series.