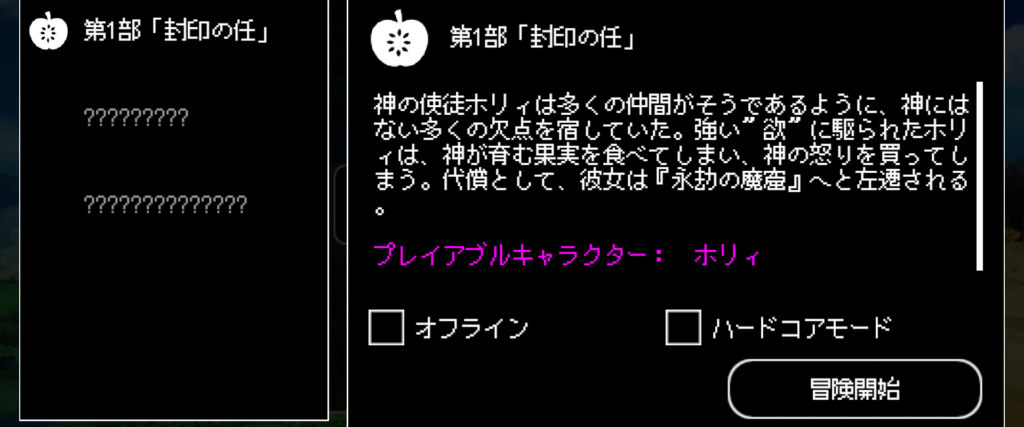 Thank you for playing Nussygame games.
Nussygame is a game development sole proprietorship run by me, ohNussy.
As an individual, it is difficult to predict the long-term development schedule. (Since I am responsible for all the work myself, any temporary work or other projects that I have to deal with will slow down the rest of the work.)
In 2022, there was a significant delay in dealing with the game server migration, which caused the release of Buriedbornes2 to be postponed.
Starting in 2023, I hope to communicate the latest development status and plans once a month so that everyone who is waiting for new releases and updates can rest assured that I will do our best to keep you updated.
Development status in Jan 2023
Fix Buriedbornes (v3.9.X)
The Steam version release of v3.9.0 was released in December 2022.
Due to a stability issue with save data that was discovered, I performed approximately 4 days of maintenance to stabilize the game.
Since this release, I have introduced a "Prior Release" mechanism to increase the safety of future updates.
I am still working to address the remaining issues in a small number of environments through weekly updates.
I have also identified a problem in which the date cannot be determined correctly (due to the use of the Buddhist calendar) on some OS with Thai language settings, and I am considering how to address this issue in the medium to long term.
It may be necessary to revamp the date determination method in new releases after Buriedbornes2 to avoid similar problems.
Preparing B100X v2.0.0
I am currently developing B100X v2.0.0 for release in early 2023.
I am currently in the final stages of developing new content and will then move on to testing each feature.
Since this update is extremely large and includes many changes, I will announce the details of the planned update by the end of February.
Development scheduled for Feb 2023
Fix Buriedbornes (v3.9.X) → One step at a time
I will release v3.9.12 on Early Feb, with additional fixes for two issues in the save data and Thai environment.
Depending on the situation, I plan to take a break from this update and focus on working on other pieces.
Preparing B100X v2.0.0 → Finalizing
Due to the extremely large number of changes in this update, I plan to spend some time on backward compatibility checks of saved data.
It is unusual to spend nearly a month on testing, but since I have done extensive refactoring (≒reorganization of the program) to ensure long-term stability, I am preparing enough automated test cases to ensure that there are no degradations (≒recurrence of problems, etc.).
This work will lead to faster and more stable updates in the future (v2.0.1~, v2.1.0~), so I believe that the time spent will "pay for itself" in the future.
Development planned for 2023
Release B100X v2.0.0
v2.0.0 is scheduled for release in early March 2023.
As with Buriedbornes, v2.0.0 will have "Prior Release".
B100X is also celebrating the 2nd anniversary of its release, and I will continue to enhance its contents for further progress from here.
After the release of v2.0.0, I anticipate that it will be difficult to make major updates to existing products until the release of Buriedbornes2.
I apologize to those who are waiting for Buriedbornes2 and hope you understand.
Toward the release of Buriedbornes2
I will resume development work on Buriedbornes2 in March 2023, after stabilizing the situation of the other works as much as possible.
Our current plan is to have a beta with a small number of participants in the summer of 2023, and hopefully release the game by the end of the year.
Above all, I will focus on quality at the time of release and will not rule out the option of extending the development period if it is unavoidable.
I am trying very hard to suppress my desire to release Buriedbornes2 as soon as possible, because I know from experience that a hasty release would only be detrimental to the title.
The Buriedbornes series will celebrate its 7th anniversary in the summer of 2023.
In order to make Buriedbornes a series that will be loved for the next 10 to 20 years, I will continue to perfect Buriedbornes 2 without compromise.
About the Developer's Letter
The Developer's Letter will be updated around the beginning of each month thereafter to provide "the status of development for the month" and "the development plan for the following month".
---
Thank you for your continued support.