Back number
Development status in July 2023
B100X v2.1.0
The work was scheduled to take about 2 weeks to resolve the technical issues associated with the update, but as a result of the trouble, it took about 4 weeks.
It will be released around the end of August.
Buriedbornes2 Development
Due to the delay in the work on the B100X, it is a little behind schedule.
In order to make up for the delay in August, we plan to concentrate on the work.
Development scheduled in August 2023
Releasiong B100X v2.1.0
We plan to release v2.1.0 around the end of August.
In addition, a new game mode will be lifted in early September.
Please stay tuned!
Buriedbornes2 Development
We will be focusing on Buriedbornes 2 development for most of August, with the goal of conducting the first small-scale closed beta test in September.
Delay in replying to emails
It is expected that it may take longer than usual to reply to your inquiry email during August.
We apologize for any inconvenience this may cause.
What's New in Buriedbornes2
Continuing from the last time, I would like to introduce some of the new systems of Buriedbornes2 (hereinafter BB2).
World map
In BB2, all elements such as adventure destinations and shops are aggregated on the map.
This is intended to give a clearer picture of the corpse-dominated adventure world of Versiegelt, which has hitherto been obscure.
Hidden dungeons and events may be displayed depending on the play situation.
Keystone

↓

Keystone is one of the end content elements in BB2. (Corresponds to "Spread Curse" in BB1)
By using keystones at the start of a dungeon, you can increase the difficulty of that dungeon and raise the target floor.
Various disadvantages will occur depending on the type of keystone, but the deeper you go, the more rare rewards you will be able to obtain, and the higher your score will be even in the same dungeon.
Disaster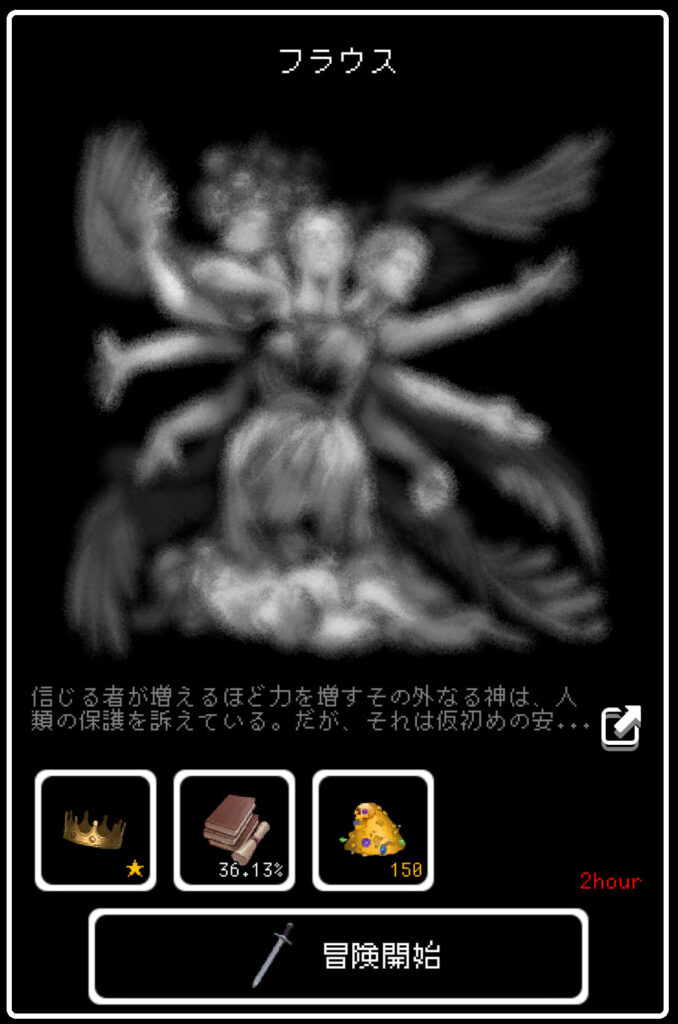 The high-difficulty boss "Disaster" that appeared in BB1 will become independent content in BB2.
At a different time each day, a timed exclusive dungeon will appear accessible to all players (who have completed the tutorial).
It's very hard, but you can get special rewards by clearing it.
As with normal dungeons, it is possible to use ketstones to further increase the difficulty.
Quest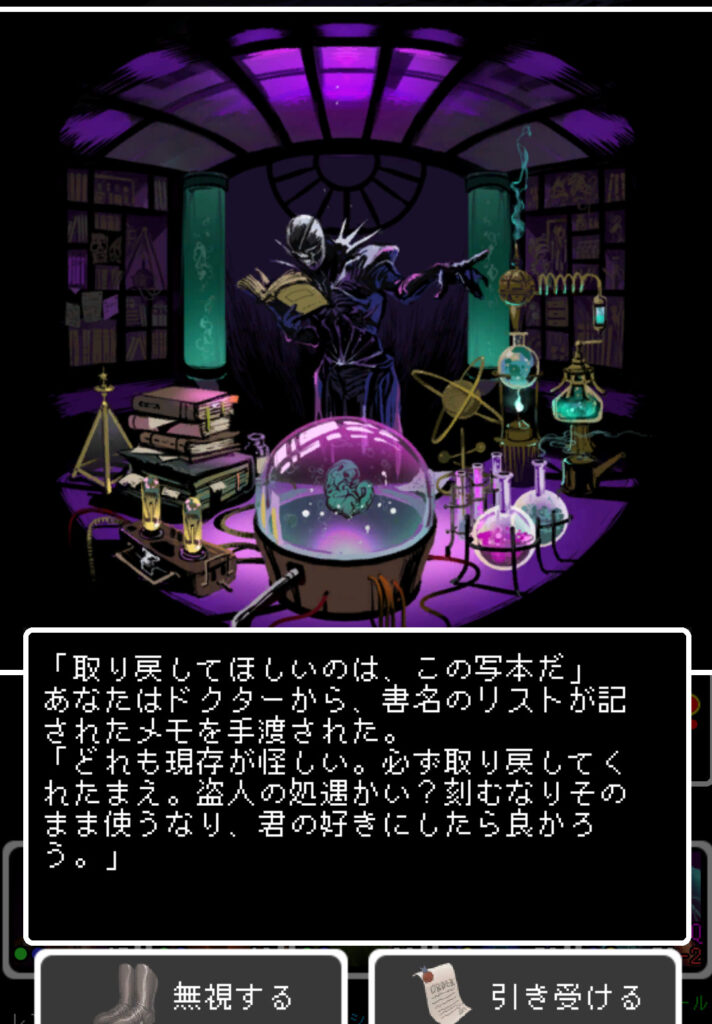 Apart from dungeon missions and union missions, quests may occur during adventures.
In principle, quests can only be completed by that adventurer, and you can get soulstones and mod points as rewards.
In order to advance the adventure advantageously, it is important to actively complete the quests.
Sub dungeon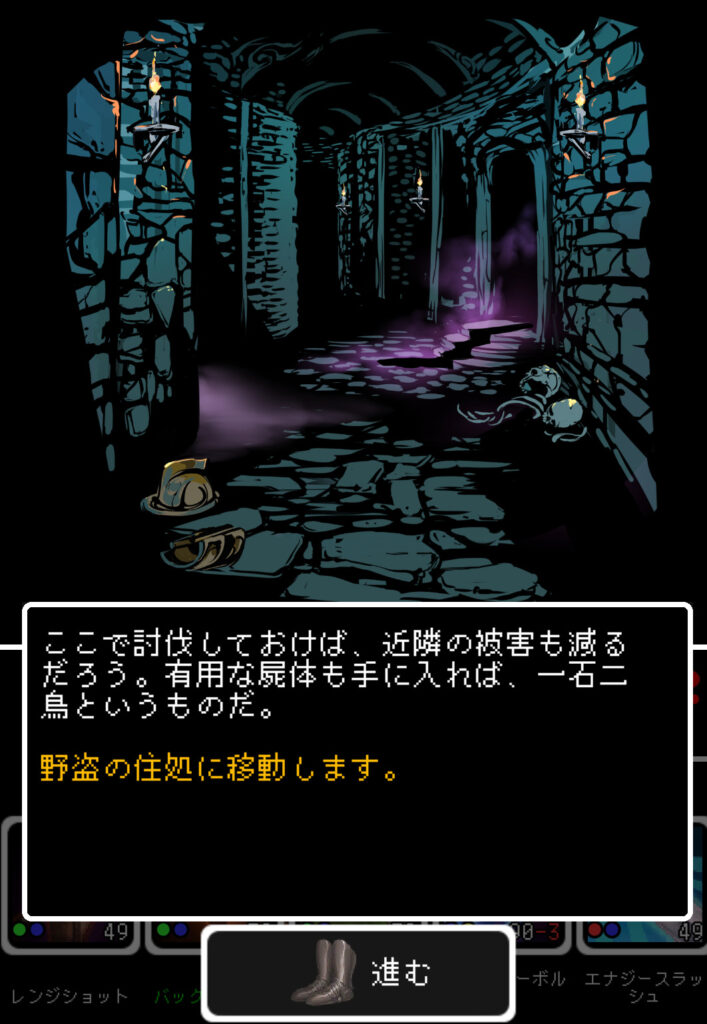 In BB2, you may temporarily move to another dungeon to adventure while exploring a dungeon.
These dungeons are called "sub-dungeons", and together with quests, they are elements that bring change and possibility to gameplay.
In addition to moving according to the dungeon event options, there are also dungeons that can be moved at any time using items like the "key" in the image.
The sub-dungeons are short overall, but they have their own bosses, and after clearing them you will return to the original room of the original dungeon.
Of course, items that can only be obtained in sub-dungeons will also appear, and you can use them to spend time developing characters and earning scores.
In-App purchasing items (About Gold Shard)
Gold Shards, the in-game currency, can be earned by completing dungeon missions and union orders, as well as in-app purchases.
The following items can be purchased with Gold Shards.
Unlock new unions

Union is the main content where you can get many rewards by playing the game. It is recommended that the gold shards that can be obtained in the game be used for union unlocks first.

Unlock character skins

Unlocked skins can be used for any race and/or job.

Unlock functions

You can unlock useful functions such as expanding the character possession limit.

Various bags and items

Inventory items that can be used in adventures and bags that can expand the carry-on limit can also be purchased with gold shards. However, since the highest rank bags and items that can be obtained in the game can only be obtained by clearing the dungeon, shop purchases are positioned to help clear the quest.
---
In next Developer's Letter, we will introduce Buriedbornes2: Jail, Whisperer, Syndicate, and Player Card.
Also, if you have any other questions about Buriedbornes2, such as "What about this point?" and other points of concern, please feel free to ask us. We will do our best to explain in these and other articles whenever possible.